89,00$ (89,00$ excl. tax)
Due to high demand and delivery problems SAVU Solo is temporarily out of stock. We apologize and offer a 15% discount for SAVU Duo product. Please, use the coupon code 'NOSOLO' to receive your discount. We thank you for understanding.
SAVU Solo tube includes one SAVU whisky tasting glass.
The elegant and light hourglass design with its ledges is hand finished by our master glass blowers. Purest borosilicate glass ensures durability – SAVU is dishwasher safe. SAVU combines chemistry with gastronomy and eliminates the ethanol burn – now everyone can enjoy the optimal whisky experience.
A perfect purchase to try out SAVU whisky glass and its functionality..
'The ad did not promise too much. In fact, the scent is clearly finer with SAVU glass revealing much more details and the richness of aromas.'
Editor in Chief Whisky News
'The sensory experience with SAVU Glass is outstanding! One senses the aromas extremely clearly. Other glasses cannot deliver such an experience'
Honorary Bowmore Brand Ambassador, Whisky Magazine World Whiskies Awards Judge
'I received a SAVU glass for testing. They are soooo cool! When can I buy them in the US?'
Founder Whistling Andy Distillery
'The Father's day present arrived fast and was well received! Great service and quick response! I had a question about my delivery and the answer came right away.'
Diameter 60 mm Height 110 mm
2-4 cl drams are recommended
Dishwasher safe pure borosilicate glass
by inventor chemist Dr Jari Tuominen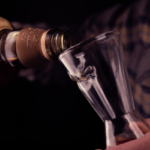 Pour over
the ledges

2-4 cl recommended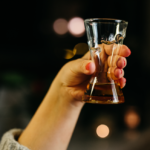 Wait a minute to
Appreciate

visually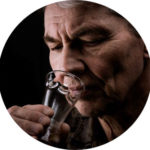 Savour the scent in peace.

enjoy

sipping from the smooth side