129,00$ (129,00$ excl. tax)
Includes two handmade SAVU whisky tasting glasses delivered in stylish packaging from recycled cardboard.
The elegant and light hourglass design with its ledges is hand finished by our master glass blowers. Purest borosilicate glass ensures durability – SAVU is dishwasher safe. SAVU glass eliminates the ethanol burn so that everyone can enjoy the optimal whisky experience.
Purchase for your perfect whisky tastings or as a gift.
'The effect is amazing! Nowadays, I always use SAVU when I really want to experience the whisky aromas.'
St Kilian Honorary Brand Ambassador, Whisky Author Tasting with Udo
'When we compared SAVU with a traditional whisky glass using three different whiskies SAVU was the clear winner in every case.'
Editor in Chief Whisky News
No nonsense, quick and polite. The SAVU team really has a customer-first policy.'
'The sensory experience with SAVU Glass is outstanding! One senses the aromas extremely clearly. Other glasses cannot deliver such an experience.'
Honorary Bowmore Brand Ambassador, Whisky Magazine World Whiskies Awards Judge
Diameter 60 mm Height 110 mm
2-4 cl drams are recommended
Dishwasher safe pure borosilicate glass
by inventor chemist Dr Jari Tuominen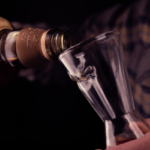 Pour over
the ledges

2-4 cl recommended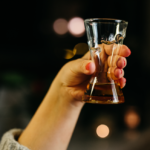 Wait a minute to
Appreciate

visually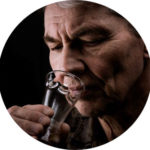 Savour the scent in peace.

enjoy

sipping from the smooth side